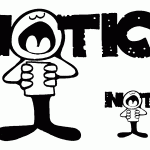 In Brelih et al. v. The St. Paul Companies Inc. et al., a decision of Madam Justice Joan Lax of the Ontario Superior Court, it was held that the insured's delay in reporting a claim resulted in there being no coverage under either of two claims-made policies.
Prior to action having been commenced against the insured Brelih, he had received emails from the claimants' solicitors, indicating that the claimants were thinking about commencing an action against Brelih. (The claim seems to have something to do with a real estate transaction.)
At the time the emails were received, in early 2004, Brelih had a claims-made policy with St. Paul. In September of that year, coverage was with Lloyd's, again on a claims-made basis.
It was not until June, 2005, when Brelih was served with a statement of claim, that he reported the matter to his insurer (Lloyd's). It denied the claim on the basis that the events giving rise to the claim had occurred before the inception of the policy and Brelih was aware of the potential claim during that time.
So, Brelih reported the claim to his former insurer, St. Paul's. It too denied, on the basis that the report of the claim had come after its policy had ended.
Justice Lax held that there was no coverage under either policy and that relief from forfeiture was not available under s. 129 of the Insurance Act.
She ruled that these were were "claims made and reported" policies, in which "the event triggering coverage is notice". She said that notice was "a condition precedent to the availability of rights under the policy".
Justice Lax relied on a 1998 Court of Appeal decision in Stuart v. Hutchins.
In January, 2006, the Supreme Court of Canada heard argument in another case that involved claims-made policies. The case was The Jesuit Fathers of Upper Canada v. Guardian Insurance et al. So, the law pertaining to claims-made policies of insurance may undergo further refinement when the Supreme Court hands down its decision in that case.