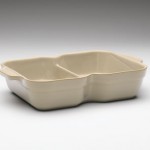 Although he expressed concern about "the somewhat rigid state of the existing jurisprudence", Justice Denis Power refused to bifurcate the trial of a motor vehicle accident case.
In Aghsani v. Briglio, the plaintiff was a pedestrian who had been struck and seriously injured by a car that was in the process of passing a stopped bus. The defence had served a jury notice. The plaintiff's lawyers moved for an order that the trial be "bifurcated", meaning that liability would be tried first. If liability were found, then the damages issue would be tried later. It was estimated here, that the first phase of the trial would take about two weeks but the second was estimated to require six to eight weeks of court time.
As Justice Power noted, "if bifurcation was/is ordered and if the plaintiff subsequently fails to establish some liability on the part of the defendants, weeks of evidence concerning damages might be avoided". But he went on to say that this was not an unusual occurrence and did not warrant bifurcation. In reaching this conclusion, His Honour reviewed the relevant caselaw in some detail. The jurisprudence was generally to the effect that, as a general rule, multiplicity of proceedings are to be discouraged and all claims tried in one trial.