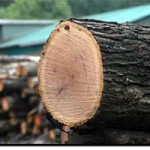 The Court of Appeal has just released its decision in Calvin Forest Products v. Tembec Inc. This was a case that was tried in Ottawa last year, before Justice Roydon Kealey and a jury. At the end of the trial, the jury found for the plaintiff and awarded damages in excess of $3 million for negligent misrepresentation. Counsel for the defendant Tembec moved for non-suit on the claim for misrepresentation, notwithstanding the jury's findings. Justice Kealey granted the motion. This had the effect of eliminating the $3 million damages for misrepresentation, leaving the plaintiff only $60,864.69 as damages for breach of contract.
All of that changed today. The Court of Appeal reversed the trial judge's non-suit order, restoring the jury's award of damages for negligent misrepresentation in the amount of $3,086,700. The Court of Appeal found that Kealey J. had not applied the correct test in ruling on the non-suit: "He took into consideration Tembec's position on some of the evidence and the weight that Tembec felt should be given to various pieces of evidence. In effect, he focused on the evidence most favourable to Tembec and reached his own conclusions."
The Court of Appeal said that the proper approach to be followed by a trial judge, in dealing with a motion for non-suit, is to consider the evidence in the most favourable light for the plaintiff. The trial judge must determine whether the trier of fact (the jury, in this case) could find for the plaintiff if it were to accept the evidence adduced. He or she is not to decide whether the trier of fact should accept the evidence.
Here, the issue was whether there was evidence of negligent misrepresentation, on the basis of which the jury could have reached the conclusion it did. The Court of Appeal felt that Justice Kealey had relied on his own evaluation of the evidence instead of looking at what it had been possible for the jury to conclude.
There was a bit of good news for the defendant Tembec, on the issue of costs. The plaintiff sought costs on a substantial indemnity basis, because the jury's award exceeded Tembec's offer to settle. The amount claimed by the plaintiff for costs was $640,297.27 (for the trial; it was seeking an additional $150,000 plus disbursements for the appeal). Of that trial costs figure, $510,173.65 was for fees.
In relation to the trial costs, the Court of Appeal held that the amount claimed by the plaintiff was excessive. It noted that the plaintiff's bill of costs showed docketed time of 2,250 hours up to the commencement of trial. The Court of Appeal reduced the fee component of the trial costs, from $510,173.65 to $200,000. It then allowed costs of the appeal, in the amount of $70,000 plus GST.