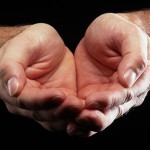 Madam Justice Joan Lax has released her costs ruling in the well-known case of Snushall v. Fulsang. (This is the case in which the Court of Appeal ruled last year, that contributory negligence for a passenger's failure to wear a seatbelt, could not exceed twenty-five percent.)
In today's decision, Lax J. had to fix costs of the action. In her very detailed analysis, she made a number of points that are of general interest to practitioners in the personal injury field.
(One senses, in reading Her Honour's reasons, that she was not very happy with either lawyer. She faulted one for regularly showing up late for court, without explanation, and the other for the quality of his costs submissions.)
By way of background, the plaintiff ended up recovering judgment for $822,932.75 following a 24-day trial (and, as noted, a trip to the Court of Appeal). The plaintiffs were seeking costs of $382,375 on a partial indemnity scale. Of that sum, $268,591 was for fees.
Although Justice Lax allowed the maximum hourly rate ($350) to counsel for the plaintiff, she had numerous complaints about the time claimed. Her criticisms are instructive:
costs of $8,883 were claimed for two motions. In one motion, a costs order had already been made. In the other, no costs had been awarded. So, no fees at all were recoverable for either motion, following the trial, because the issue had already been decided by the courts hearing the motions.
a claim for 40.7 hours of a law clerk's time, in preparing a mediation memorandum, was described as "extraordinary and unreasonable".
Justice Lax made the very interesting observation, that "it does not follow that every client meeting, telephone call or memorandum can be claimed and 'miscellaneous meetings with clients' is not properly included unless they [the meetings] can be related to a step in the proceedings authorized by the Rules of Civil Procedure".
Her Honour felt that "494.4 hours is a great deal of preparation for a personal injury trial, even one with reasonably complicated medical issues". She said it was "overkill".
Time had been included in the bill of costs for such things as an accident benefits claim and the seatbelt appeal. These were not recoverable.
In the end, Her Honour allowed fees of $190,000 to the plaintiff. This was a reduction of about thirty percent from the amount claimed.
Justice Lax was most unhappy with the quality of the material that she had been given, dealing with the plaintiff's disbursements. She said that it was "totally confusing and makes my task much more difficult than it needs to be". She went on to say that "neither the paying party nor the court should be expected to undertake a forensic analysis in order to understand what is being claimed on a bill of costs".
Her Honour felt that Item 31 of the Tariff (which permits "a reasonable amount for copies prepared for or by a party for the use of the court and supplied to the opposite party") does not include multiple copies of the plaintiff's medical record, supplied to an expert.
Justice Lax refused to allow anything for faxes. She considered this to be "a cost of doing business and not a cost to be visited on the paying party".
Her Honour reduced the amounts claimed for various experts. For example, a claim for actuarial reports prepared by Murray Segal of Eckler Partners, was reduced from $12,258.08 to $4,500. Three invoices from Forensic Engineering did not provide enough information to allow Her Honour to conclude that they related to separate reports. Accordingly, she reduced the amount claimed from $3,103.94 to $2,700. The cost of several expert witnesses was denied altogether.
All in all, a cautionary tale about the presentation of costs submissions in the Superior Court.